Exploring Suicide Rates by Number of Health Care Workers Employed (or Testing a Blog Post with RStudio)
I just recently figured out how to set up a blog on GitHub and publish pages with RStudio, thereby allowing me to convert the constant stream of notes I make in .Rmd format into more than just files on my hard drive. I'll just test out a quick one here with a look at whether the suicide rate in a country (per 100,000) will vary with the number of psychiatrists, nurses, social workers, and psychologists working in the mental health sector. I'll use data from the WHO API.
The last available dataset for suicide rates was 2012, whereas for the healthcare professional employment rates, 2011 was the last data collection year.
We'll begin by downloading the data.
Let's have a look at some maps.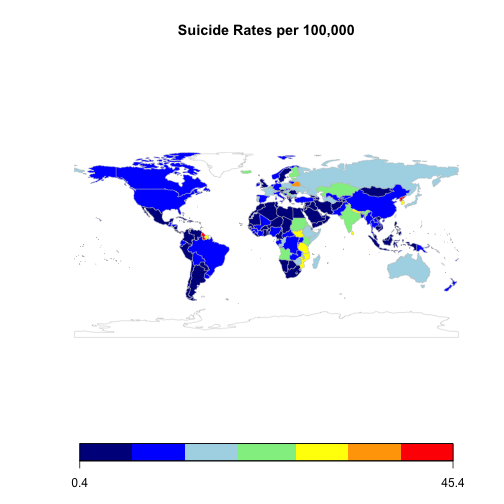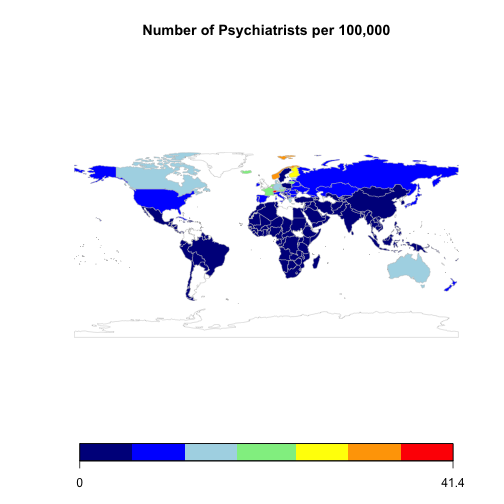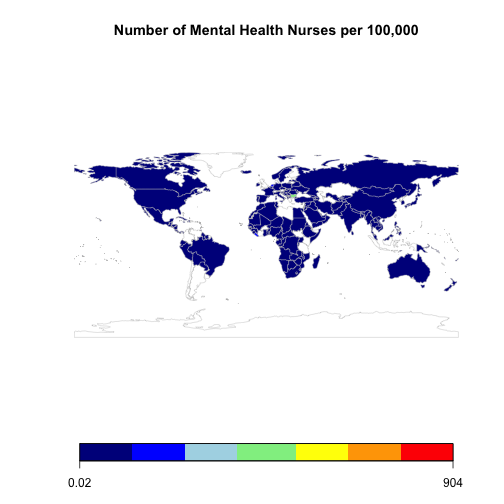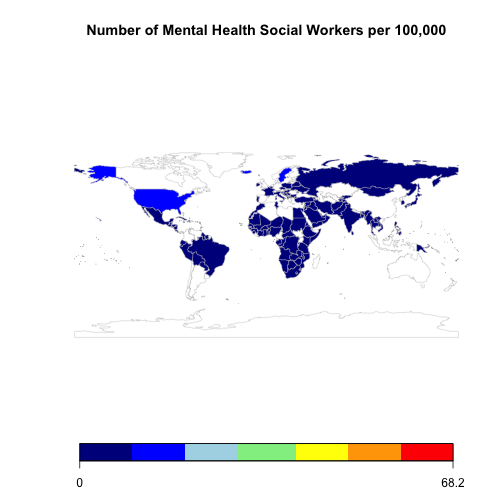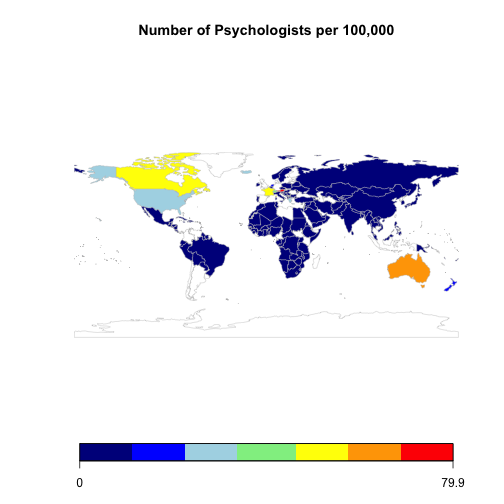 Next, we'll merge them into a single data frame.